Welcome to the Karuna Centre, Canberra:
Counselling for individuals, couples and families

The Karuna Centre, Canberra (incorporated in 2003), provides offices and administrative services for a group of like- minded independent practitioners offering individual, couple and family therapy.

There are currently three therapists and/or counsellors working at The Karuna Centre: David and Greg are located at Kennedy Street. Julie has moved to Fiji but is available for virtual counselling - see her profile for more information.

Please click on the images or links below for full professional biographies.

I am a registered clinical family therapist with over 25 years experience. My approach to therapy emphasizes understanding the context in which people are experiencing difficulties in their lives...
read more

I have been a family, individual and relationship therapist since 1990 and over that time have conducted over 14,000 clinical sessions, as a counsellor and clinical supervisor....
read more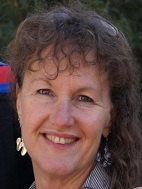 Julie has moved to Fiji but is available for virtual counselling -
see her profile for more information